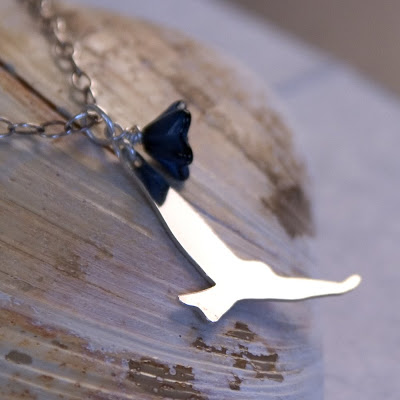 I admit to dropping out of sight for a week. But I've been designing! You can't argue with inspiration - you have to just go with it. As you can see, my current obsession is with plants and animals and sheet metal. I've pulled out my jeweler's saw, and I'm working away at designs in copper, which get transferred to sterling silver once I'm happy with them. This leaves me with lots of copper designs. No shortage of keychain dangles in my house these days!

The first new design to pass muster and make it to my shop is my hawk (or eagle if you wish). Bird silhouettes seem to be all the rage, but when I think of birds I think of hawks and eagles, not just tweety birds. Probably comes from when I lived in the mountains. I loved watching them circling above the trees. Mesmerizing.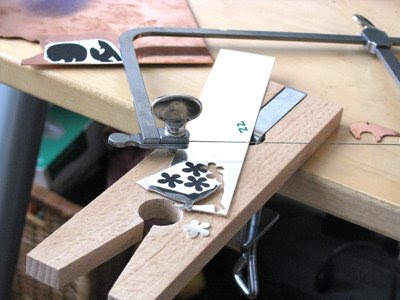 I've sawed a gliding hawk out of sterling silver and tumble polished it. I added a Czech glass flower for a pop of color. You can find this necklace in my shop. Hope you like it! Look for the silver flowers to make it into a design soon.