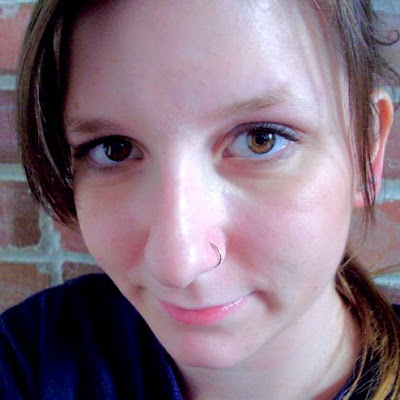 I love my customers. I get a lot of custom orders from them, which I really enjoy, both because they're a change of pace, and because my customers come up with variations on my designs that would just never occur to me. A lot of these requests come from people with less common piercings and a taste for the handmade.

Those of you with unique piercings will feel their pain - most shops just don't stock many earrings for large gauge piercings, cartilage piercings, and other body piercings. And if you have a vague idea what you're looking for, forget it. You're more likely to find a snowman in summer.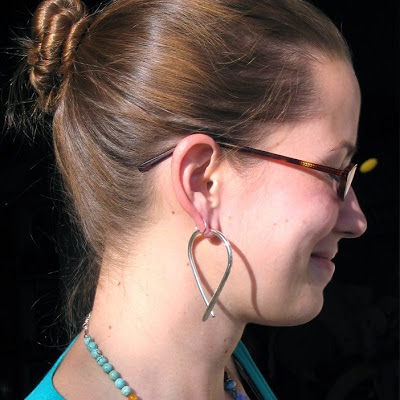 So they come to me, and to other artisan designers, with ideas and requests. And then, lovely people that they are, they send me photos of the finished designs in action! And they're nice enough to let me share them with you guys. So I thought I'd share a couple of my favorites with you now. Tasha is modeling my Wee Curl worn as a nose ring, and Maggie of little grey cat designs is modeling my Large Gauge Forged Open Hoops along with my Wee Curls. Aren't they beautiful? Maggie and Tasha, I mean. Well, the jewelry, too, I suppose!

So consider this customer appreciation day. Thanks so much to you all! I really enjoy working with you, and seeing my jewelry being worn and loved just makes my day.