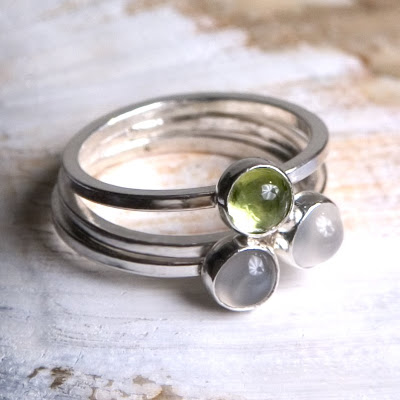 I have to admit I'm pretty picky about rings. Every time I look for rings, I just can't find many that I like. They all seemed too clunky, too flashy, too… just too much. I really prefer clean lines in jewelry, and that's not always easy to find.

So I've given up on shopping and started making rings again. And I do believe I'm in love! I can't stop staring at my finger. I'm already plotting hammered bands and other semiprecious stones in various sizes and colors so I can mix and match a new look every day.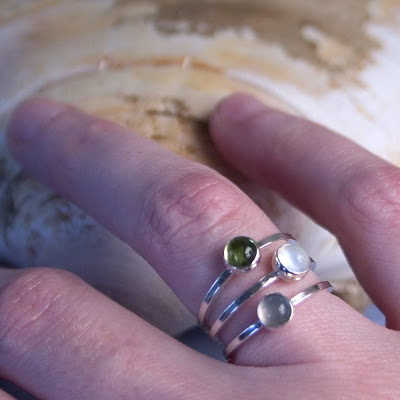 Desperate for a set of your own? You can find these in my Etsy shop.