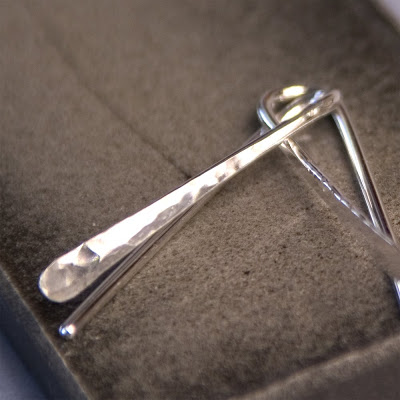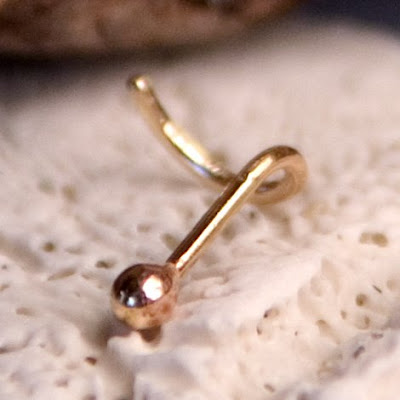 I'm loving these Winter Rain earrings in 14 gauge!

They really have that "wow" factor.

And it's about time I got that solid gold nose screw photographed, too.

The fabulous backdrop behind the nose screw is a piece of coral I picked up on the beach in Florida. There was

a fantastic selection of shells

on the beach in Florida. So here's my deep question for the day. Why are Florida beaches covered in beautiful shells and driftwood and coral, when California beaches mainly just have rotting seaweed and the occasional sand dollar?