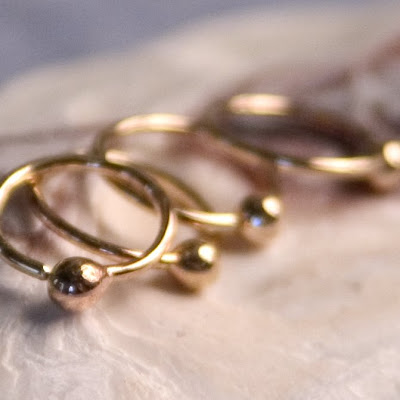 I know, I know, I was supposed to be resting over the long weekend. But instead,

I was glued to my camera

, photographing new pieces. Only a few more pieces to photograph, and I'll actually be caught up! There's something to be said for going into a new week without a To Do list as long as my arm.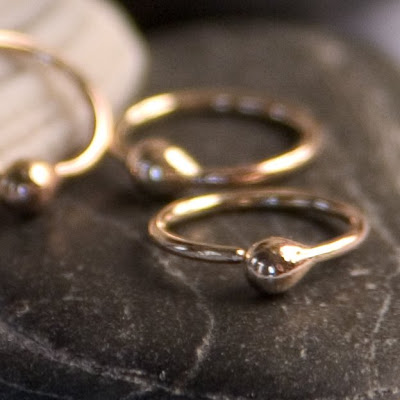 These tiny hoops in solid 14k gold are wonderfully multi-purpose. Very understated as main earrings, they're perfect for second and third piercings, in cartilage piercings, and as nose rings. Desperate to own some? You can find them in my shop. They're available in several sizes and in sterling silver, as well.