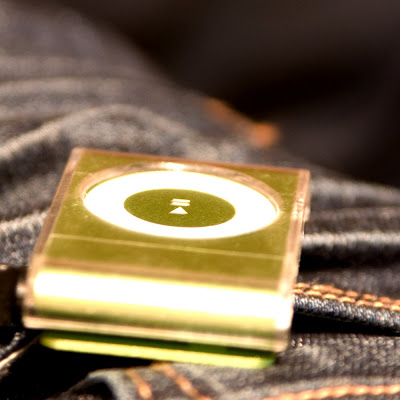 "I've been gambling,"

I announced to Andy.



"Gambling?"

he said, raising one eyebrow.



"Yeah, gambling,"

I replied.

"Gambling on jeans."



You see jeans never, ever, ever fit me. Ever. Because

I'm a curvy girl, and jeans just aren't.

Curvy, that is. Or girls, I suppose.

So I finally fit the bullet, bought a fairly expensive pair, and got them altered.

Yup, custom alterations on blue jeans.

Which makes them unreturnable, and therefore quite a gamble.

I picked them up on Sunday, and let me tell you, it was worth every penny! Because they really, truly fit!

The genius tailor took off the waistband, took four darts in the back

, and reapplied the (shortened) waistband. Oh, and adjusted the length, too! I have worn them for two whole days, all day. And they're comfortable!

What an introduction into the dangerous world of alterations.

Suddenly a whole new world of shopping has opened up for me.

Tailored shirts become possible. Leather jackets become possible. I have suddenly become a very dangerous shopper. I can hear my bank account groaning already.

The photo is my Project 365 photo for the day. That's my view looking down at my ever-present iPod shuffle attached to the pocket of my fabulous new jeans (which I'm wearing). Yeah, yeah, I know I claimed to have found jeans that fit back in November. But they never did stretch that last bit to make them comfortable. And I never managed to wear them for more than a couple of hours at a time. Another complete waste of money - hopefully the last one!