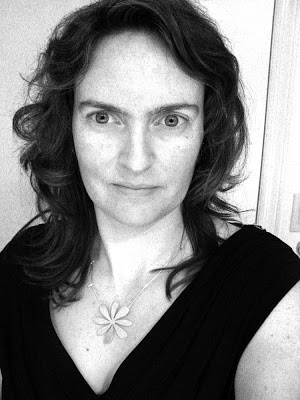 "Photos,"

I announced. "I'm going to take a lot of photos this year."



"Mmmm?"

Andy asked absentmindedly, tapping away at his computer.



"I'm joining Project 365 this year,"

I told him.

"You know, the photo project."





"Ahhhh,"

he mumbled, staring at the screen.

Yes,

I'm married to the silhouette of a head

, highlighted against a glowing screen…

So anyway, I've joined Project 366-1 (this year's version of Project 365). Which means I've committed to taking a photo every single day this year. Any photo. Just a photo of something. Well, something I'm willing to share with the general public, that is. It will probably be quite the schizophrenic collection, as I tend to come up with a completely new passion every third day. But now I've told you all about my commitment. Which hopefully will shame me into keeping up with the project.

Today's photo shows my new little black dress. It's a Tadashi - thank you Bloomingdales' designer sale! Never again will I be thrown into a panic by a last minute dressy party invitation. Nope. I am now the proud owner of the perfect little black dress.