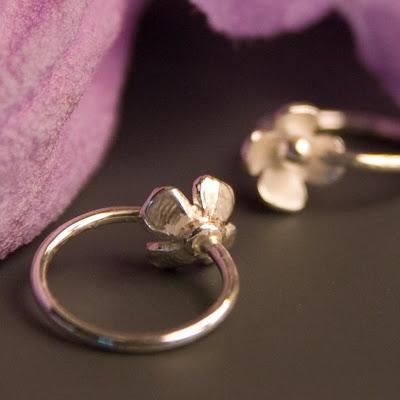 I've gone a little mad with my new Bloom designs. I've already made cartilage hoops, nose rings, and nose studs, and I'm sure I'll think of something else soon! I had fun shooting them with some jacaranda flowers I found during my morning walk.

The jacaranda trees are in bloom at the moment

- they produce the most glorious misty lavender-blue flowers every spring.