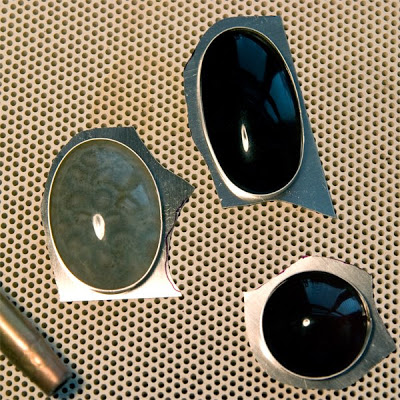 I decided to work on three necklaces at the same time this time around, thinking that would be faster. It probably was, but wow,

bezel setting three stones in one day makes for really sore fingers!



Anyway, I took a couple in-process photos for y'all again, so you can have a glimpse of the process.

The first shot shows the bezels soldered

(the strip of fine silver that holds the stone in), and sitting loose on top of the silver that will be the base, with the stones placed in them.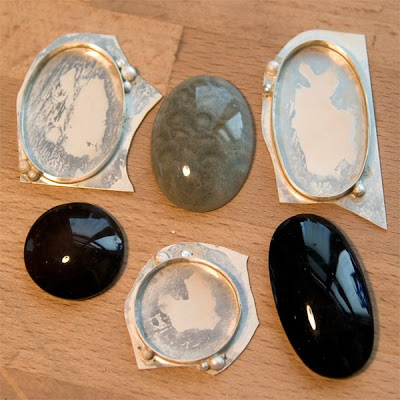 The second photo shows

the bezels and recycled silver pebbles soldered onto the base

, after pickling and before cleaning, sawing, and tumbling.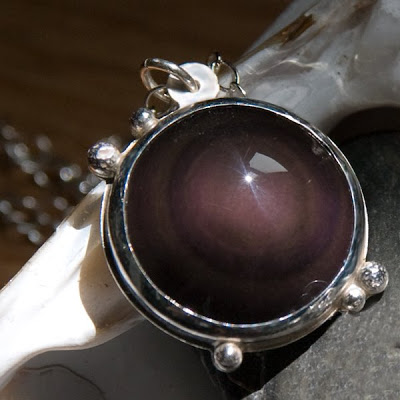 This is the smaller piece of rainbow obsidian, which shows deep violet concentric circles when lit from this angle, gold from other angles, and black when not lit at all.

I love how the stone cutter cut this cabochon with the rainbow circles slightly off center.

I've set recycled sterling pebbles to compliment the rainbow patterns in the stone.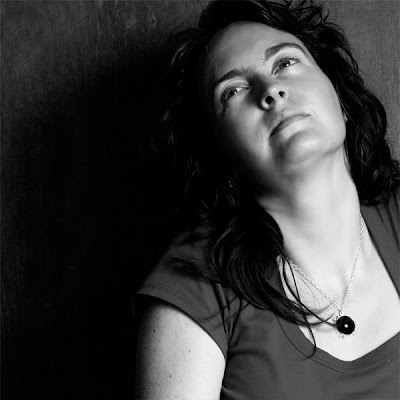 Love it?
This piece
is now available in
my Etsy shop
.