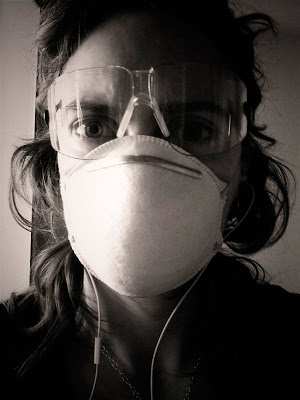 I know you're thinking it, so I'm just going to say it for you -

it's a glam, glam world and I'm a glam, glam girl.

Mmm hmmm, I can feel your envy from here.

Yes, I wear this gorgeous outfit on a regular basis. For the curious, this fantastic dust mask and eye shield ensemble is considered

haute couture

for those silversmiths who prefer not to have metal dust in their eyes and lungs. But hey, we can't all look this cool every day.