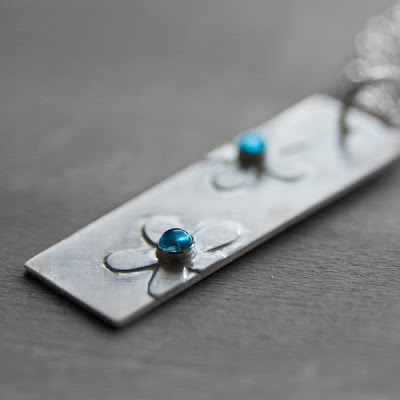 This week's Etsy Metal Project Runway challenge was… blue. That's it, just blue! So

I sorted through my stone collection and found these gorgeous little blue topaz cabochons

. I put together a few ideas I've been tinkering with and came up with this pendant.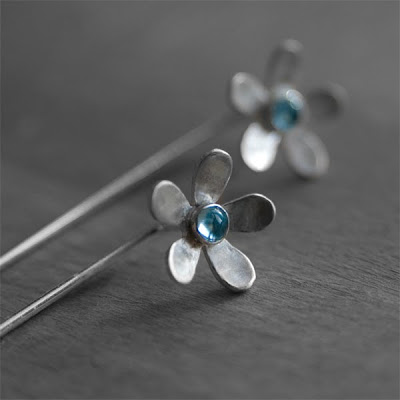 The extended challenge was to design two pieces, and

who am I to turn down an extended challenge?

So I whipped up this matching pair of earrings. I still need to get a shot of these being worn. The long stem threads through your piercing and hangs down behind your earlobe.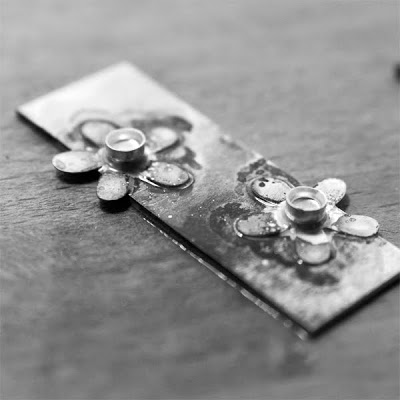 I learned this faux embossing technique

from one of my metalsmithing instructors. Until I can afford a hydraulic press (ha ha), I'm definitely going to keep playing with this one.