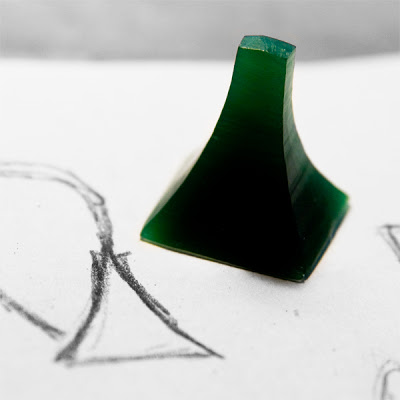 I've been working away on my wax carvings in my spare time.

Cast pieces take several months to turn around, so these pieces should be showing up in my shop sometime in February. In the meantime, I'll tide you over with some photos of the work in process.

I've gotten the bell carved to its three-dimensional shape here. I still need to hollow it out, though.

I've been whittling wax in front of the TV in the evenings.

That's my idea of fun!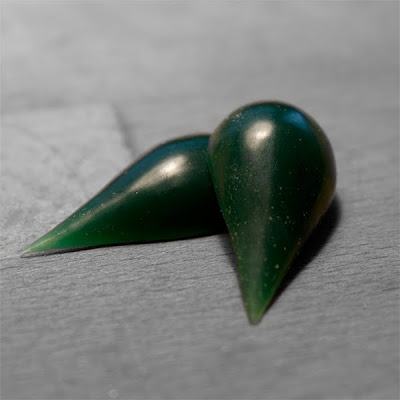 I loved this raindrop shape so much that I decided to keep it this way -

smooth and beautiful

. Here I've sawed this in half in preparation for hollowing it out. I'll solder it back together after I cast it. Solid designs pretty much always have to be cast in two pieces and soldered back together.