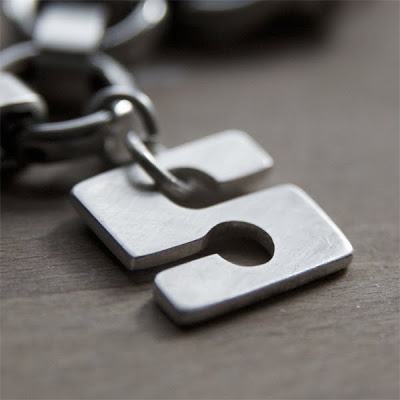 I made this

chunky silver "5" charm

for the Etsy Metal Project Runway Challenge. The challenge this week was to incorporate the number five into a piece.

I fell in love with fontography and typography years ago in school. So even though we had the option to use five stones, or a pattern of five, I immediately went searching through fonts for a very cool number five. I wanted a modern look, and something that was wider at the ends,

so I could put a thick ring around it and it couldn't escape

.

I love how architectural this is, and how it could be a 5, or an S, or a 2, or just a form. To give it a nice feeling of weight, I sawed it out of thick sterling silver sheet and sanded it to a nice satin finish.

I'm looking forward to watching it develop a distressed look

as it gets banged around every day on my wrist.