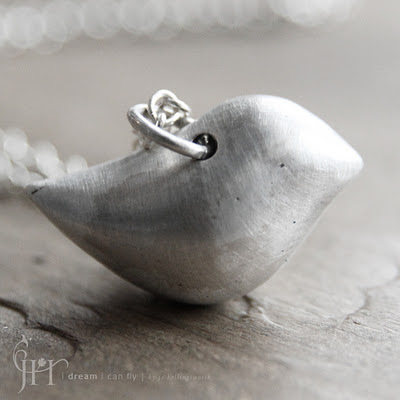 For those of you who asked for this little guy with a brushed finish, he's now available in brushed sterling silver in my shop. These beautiful birds have been going pretty quickly, so

I only have a few left

. No need to panic if you're between paychecks, though - I'll be casting some more in the next few weeks.