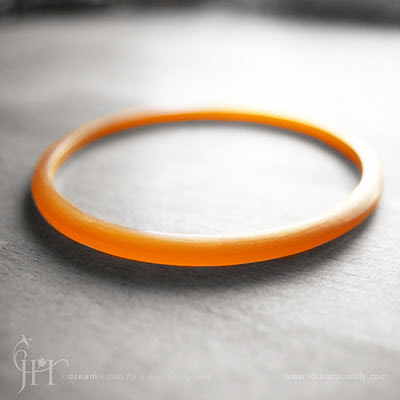 My first carved wax bangle! If this comes out the way I envisioned it, they'll be fantastic all stacked up your wrist in a luxurious display of jingly-ness.

I'm picturing alternating shiny and brushed bangles

. How fantastic will that be? Now to cast it, and see if I figured the shrinkage correctly…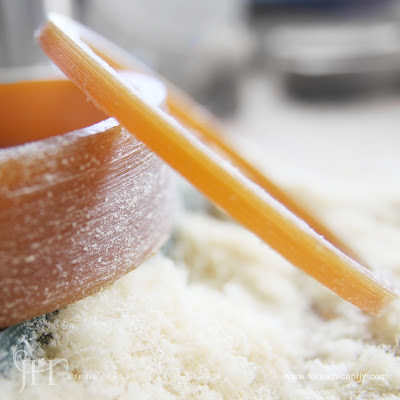 Here's how the bracelet looked after I drilled it out of the wax block and before I started hand carving it. I love this look, too.

Maybe one day I'll cast one rough

. What do you think?