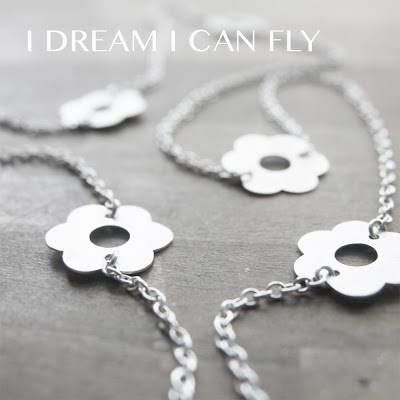 I'm really loving the

extra long necklace trend

this season, but I just couldn't find a long chain that I liked. So I went all out and scattered hand-cut sterling silver cherry blossoms on a 48" long chain. Dare I say love at first sight?

I must get a shot with this on -

it's incredibly dramatic

and looks fantastic with my vintage-style dresses and maxi skirts. And yes, I'll let you know as soon as this makes it into my shop!

This necklace is now up in my shop, and the model shots are up on my blog. Enjoy!