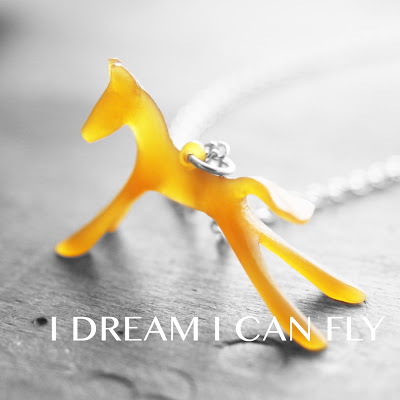 And doesn't every jewelry menagerie need a horse necklace?

I had a friend in high school who was a jockey, so I spent quite a bit of time running around the stables at the racecourse hanging out with some horses who were

real characters

.

I remember one horse that liked to

drink soda straight from a bottle

and another that wanted everyone who walked by to pull his tongue. Yes, you read that correctly. Hopefully my little horse will live up to all the characters I've known.