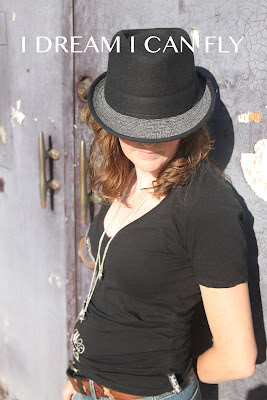 If you've ever wondered who makes the incredible belts I wear pretty much every day, they're the work of the talented Caitlin of Moxie and Oliver. My love affair with Moxie and Oliver started three years ago when I bought my first belt from her. Since then I've amassed rather a collection of her belts in a variety of seriously sweet designs.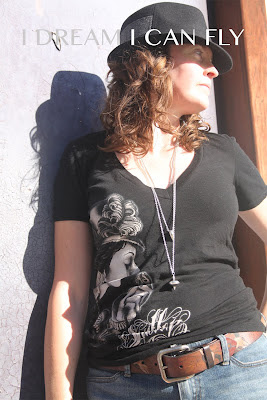 Being from SoCal, I'm a fairly casual girl - most days you'll find me in jeans and a graphic tee. Caitlin's belts add that perfect finishing touch.

Here I'm wearing the Nelly Belt, along with my new Claw Necklace and my Spiked Necklace. I've had a bit of a thing for cow skulls going since I got this belt - look for a cow skull necklace coming to my shop soon! And I have a Nelly Tote on the way from Moxie and Oliver, too. Can I admit I'm a bit overly excited about i?.

Caitlin's done a lovely write-up of my jewelry on her blog - check it out!
Sullen Angel Clothing Graphic Tee / Roxy jean shorts / Jessica Simpson Fedora from Macys / Moxie and Oliver belt / I Dream I Can Fly jewelry