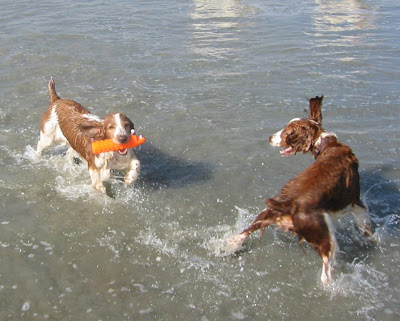 For me, one of the best things about living near the ocean is dog beach. It's a beach. Just for dogs. What's cooler than that?

I love my dogs. They're the coolest dogs on the beach. Half the size of any other retrievers - they're all of 40 lbs each - they're out in the bigs waves fetching the bumper for an hour or so at a time. Nothing fazes them. They know how to body surf, how to jump the leading edge of the wave, where the bumper goes when a wave hits it. And they're willing to dive headfirst into anything, risk life and limb, to be the one that comes back with the bumper. They can even execute the fake, the double fake, and the steal to grab the bumper from each other. Fantastic!

The bumper, by the way, is that orange thing. It floats. And it's the most desirable object in the world. Just ask any retriever.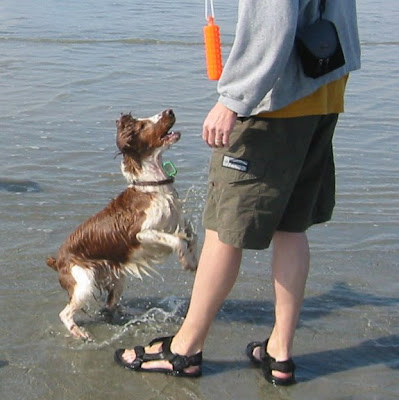 Don't my dogs rock? They're Welsh Springer Spaniels. And no, you've probably never seen one. But they're very cool. You'll just have to take my word on it.