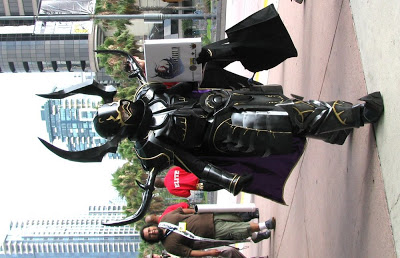 I promised you Comic-Con photos, and Comic-Con photos you shall have. Went over and sat in front of the convention center for a little while this morning. It was great people watching. There were quite a few people in crazy costumes, and a lot of people just there for the convention. And then there was the third category. You know, those people where you wonder "Is that a costume? Or did they just get up and get dressed like that this morning?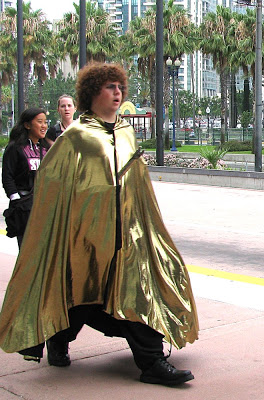 More Comic-Con photos to come in the next few days, as I get a chance to pop them up. And I may be going to the convention on Sunday, under an alias, of course. Because, um, I like to travel incognito. That's my story, and I'm sticking to it!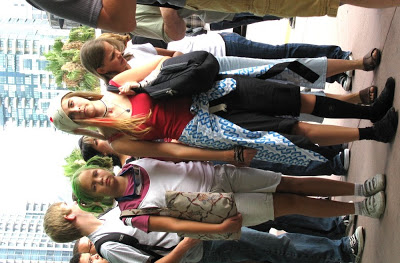 You can see more Comic-Con photos on my Flickr page.