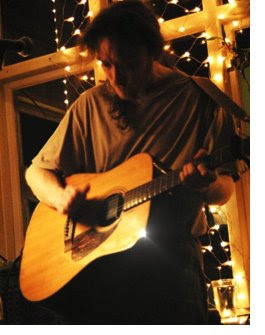 Is that the right term? Should it be Bristolians? Whatever. People that live near Bristol. In England.

Andy's brother James Hollingsworth is a fairly well-known musician in Bristol. And

he's just been asked to fill in as the opening act

for Cara Dillon tonight, at the St. Georges Hall in Bristol. Cara Dillon has been described as "Quite possibly the world's most beautiful female voice." by Q Magazine, which I'm sure you Brits will also have heard of.

So if you live near Bristol, hie-ye to the St. Georges Hall! I'm sure it will be a fabulous show.

And let me know how it goes.

I'm thinking I'm just a wee bit too far away to get there in time…

You can catch James at 7:30 pm on Wednesday, November 5th, at the St. Georges Hall in Bristol. Or you can always find him up on iTunes if you can't make the show. Need details? Check out his website. Enjoy!