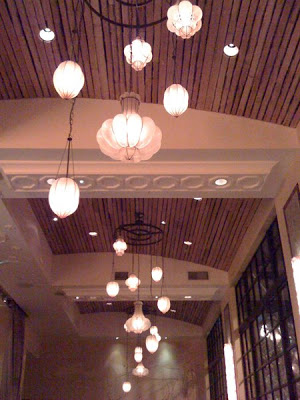 We went out yesterday for a celebratory dinner at our favorite expensive local restaurant, JSix. 1000 sales is worth an expensive dinner, right? Anyway,

I love the chandeliers here, which are made by grouping different lights with a similar feel. How fun are they?

If I'd seen these before, I would have put one together in our last loft, which had 17' ceilings. I could stare at this chandelier all day.