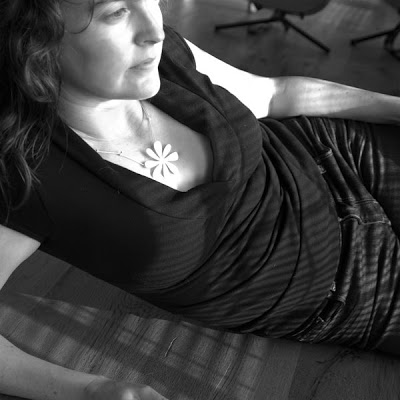 I got a lovely new shot of my Mod Flower necklace this week. I'm loving having photographs of my jewelry being worn. Of course, they're mainly being worn by me, since

I haven't found any other models lounging around the place

. (I tried to volunteer Andy, but he just didn't bite.) But what the heck, I'm getting some pretty good self portraits for my Project 365, too. Anyway, I adore this necklace, which I designed to go with my designer dress for the fateful Christmas party. I get a ton of compliments (and new customers!) whenever I wear it.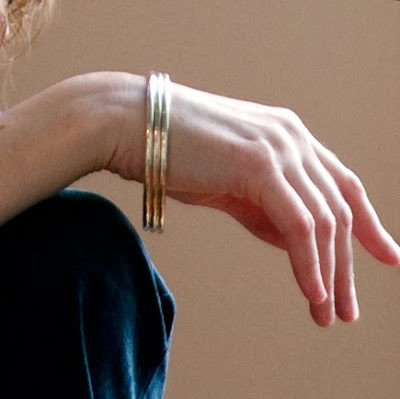 The chunky bangles are pretty new in my shop. I'll be selling them singly as well, once I get some photos.

I've been fighting with the photos a bit - and they've been fighting back.

This whole photographing bracelets thing has a bit of a learning curve. But I'm liking this "catalog" shot. The bangles are really fab. Very solid and chunky, good fun to wear, and

they make a fantastic clunking noise when they swing together.

No jingly skinny bangles here! Just big fabulous hammered sterling silver bangles.