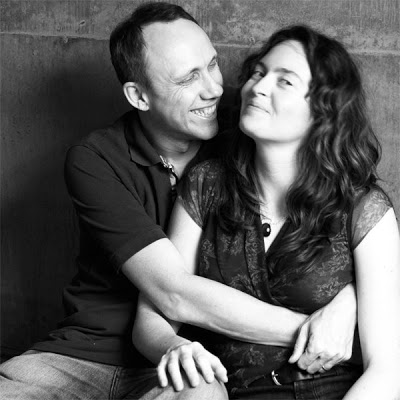 It was my birthday yesterday, and

Andy told me I could to do whatever I wanted all day.

Well I wanted pictures of the two of us together. I wasn't going to let this opportunity escape. Andy makes a great captive subject, no?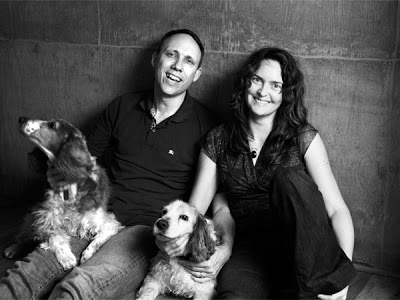 The dogs, of course, insisted on wandering in to add some character to the shots. In case you're wondering,

I'm holding up Ditto's head here, because the minute you touch her she melts into the floor.

Mushball. And that's Kenya staring off to the side for no apparent reason. Or maybe she wants us all to admire her long, long nose.