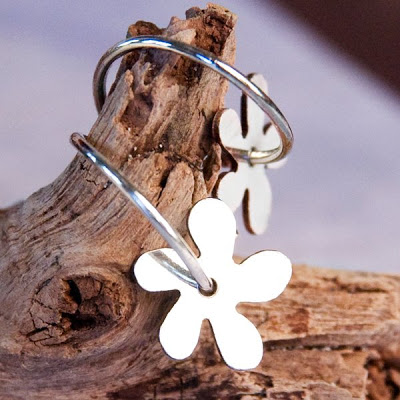 Spring has sprung, and my Cherry Blossoms earrings are finally up in my shop!

I've been keeping these all to myself for months

, but now I'm ready to share. (Meaning I've finally managed to pry these out of my ears long enough to get some photos.) My lovely, whimsical little flower earrings. J'adore.