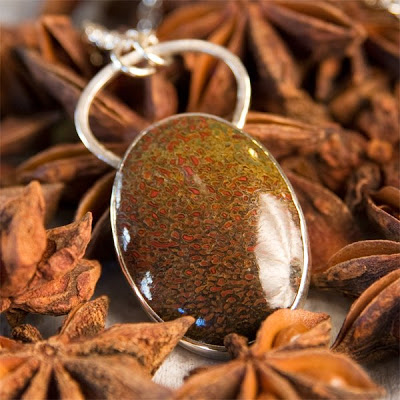 And yet another necklace! I'm having a lot of fun setting these stones.

My goal is to get through my current stash before the next gem show

, although I admit to ordering a few stones online yesterday. I'm so impatient!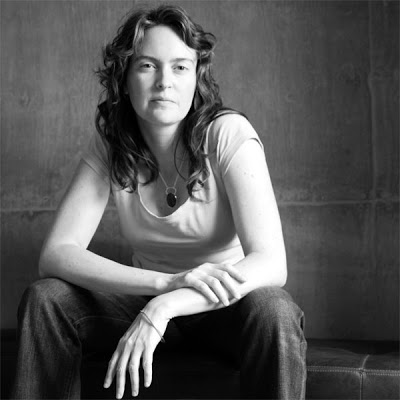 This gorgeous stone is a piece of fossilized dinosaur bone from the Utah/Colorado border. These stones were created when dinosaur bones became buried in silt, and over time were slowly replaced by minerals.

You can still see the structure of the bone, which gives it a gorgeous pattern.

It shades from a khaki green at the top to a deep green at the bottom, with a rust-red pattern throughout. I've set it in sterling silver with a fine silver bezel.

Love it? You can find this necklace up in my Etsy shop.