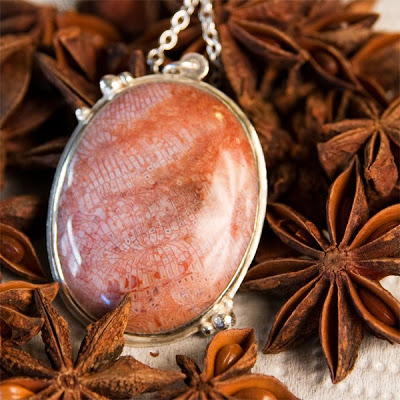 I found this stone in a box of fossilized coral, but when I did a little research, it turns out this piece is fossilized fern.

I love the pattern - it reminds me of feathers

. So I added a little flair with some melted silver balls. The sterling silver balls are made from recycled silver scraps, which I've melted down and reused.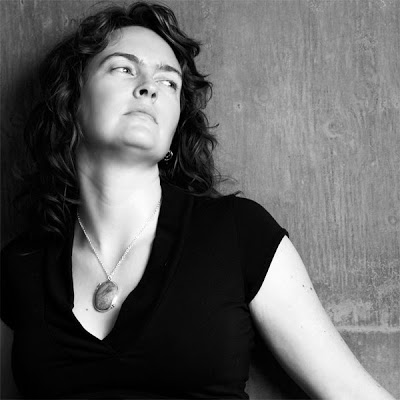 I got a great deal on these stones, so these necklaces are really reasonably priced.

My last one of these went really fast

, so grab it while you can!