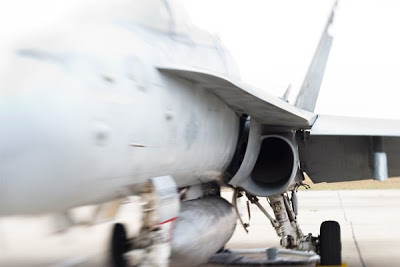 The weekend has been redeemed, at least for Andy, because we made it to the Red Bull Air Races pit lane walk today. This was way cheaper than a ticket to the races, which is not in the budget. As it was pay-per-car,

I went along for the ride to try out my new Lensbaby lens. I was hoping I'd love it, since Andy stole the lens I used to use on photo shoots.

Well, he says he "permanently borrowed" the lens. You do the math.






I haven't had this much fun shooting photos since my old Diana plastic camera died the death of all old plastic toys during our trip to China.

It's just plain old fun taking crazy, imperfect pictures of the world. Not at all like the precision of studio photography. Which is exactly what I'm looking for in my spare time. Something that's Not At All Like Work.

According to Andy, who knows about these things, that's an F18 Hornet in the top photo, and the engine of a MIG 21 in the bottom photo. I know, I know, neither of these are Red Bull Air Races planes. I did get some shots of those planes. I'll pop them up in the next few days.