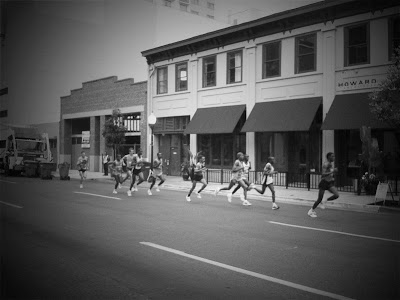 We're headed out on vacation this Friday, which means I have a million-and-one things to do. I'm finally getting some breathing space though, and I've spent it uploading some of my backlogged photos to my Flickr page.

This past weekend was the Rock n Roll Marathon, which goes within a couple blocks of our place. They have some excellent bands strung out along the marathon route.

We were particularly entertained to find that the band nearest to our place happened to be people that Andy knows.

West if Memphis are a fantastic band - they were there representing the House of Blues.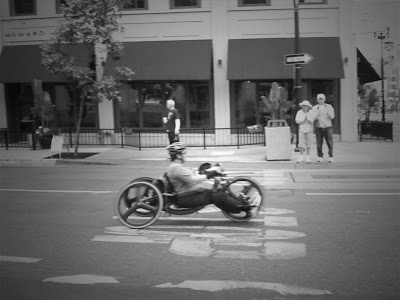 My favorite part of any marathon is the wheelchair invitational.

They have these cool new chairs that are hand pedaled

, and the marathoners were whizzing by. I managed to shoot a few as the zoomed down the road.