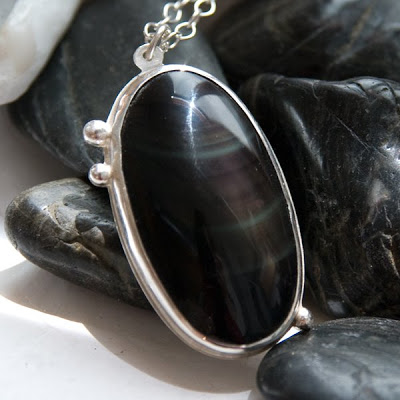 These gorgeous rainbow obsidian pieces are slowly trickling into my shop. I have another violet one set, but

I need morning sun to photograph it

, and the marine layer has not been cooperating!

This particular piece of rainbow obsidian has green and aqua curved stripes.

I've not seen a striped piece of rainbow obsidian before.

I suppose it's the same concentric circles that I've seen in some of my other pieces, but the circles in the lava must have been much larger than usual, so we're only seeing a slice of them here. I still can't get my fill of this stone. It's amazing!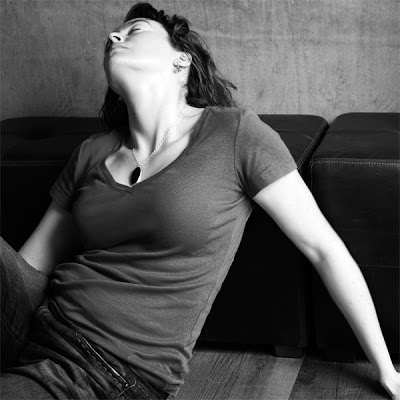 You should see me when I meet up with my rainbow obsidian supplier -

I'm like a kid at Christmas

. At first glance he has these trays of glossy black stones, which are gorgeous in their own right. But when I hold them one at a time up to the light, each one reveals an incredible surprise. You never know what you're going to see, but it's always something new. It's a bit hard selling them at times, because I know I'll never see an identical stone again.

My lovely round violet stone went off to a new home in Singapore this morning, which was a bittersweet moment.

But I know you guys love them as much as I do

, and I only have one neck, so I can't keep them all! I admit I kept an incredible blue one for myself, which I set before I went on vacation. I'll shoot a picture of it at some point for y'all.