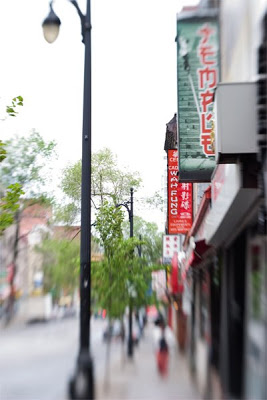 Or maybe culture meld?



I love the mix of Chinese and French (and Vietnamese and probably a few other languages, too) found in Chinatown in Montreal. I've always loved little cultural pockets. We only had Greektown in Detroit (

where I learned to love gyros and baklava

), but I've visited many a Chinatown and Little Tokyo and a myriad of other "towns" since. I once hauled a huge stone mortar and pestle all the way back from Chinatown in San Francisco. Vive la difference!