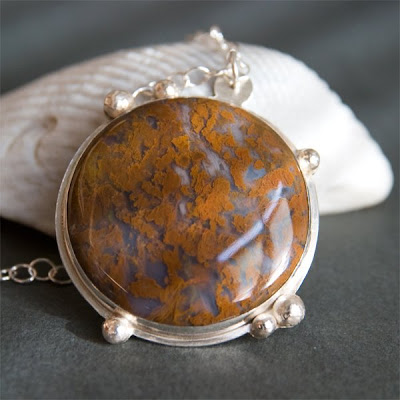 I've been buried under a rush of orders for the last couple of weeks, but I've finally stolen enough time to get some photos of my new necklaces. I absolutely adore this stone. It's some type of agate - I think it's an unusual piece of moss agate - but

whatever it is, I could just fall into it

. The tan areas are opaque, and the grey areas are translucent, like clouds or swirling mist.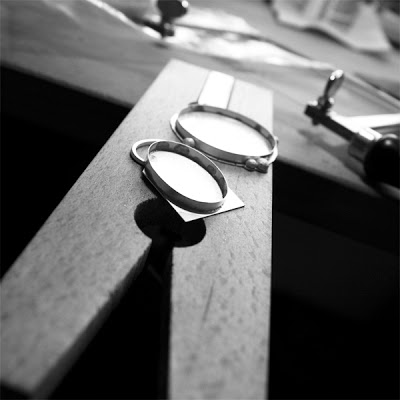 I snagged a shot of this one in progress - it's the piece in the back.

I took this after I soldered the setting and sawed it into rough shape, but before I started grinding it.

The piece in the foreground is a setting for a picture jasper cabochon. It still needs more sawing, to take off the corners at the bottom.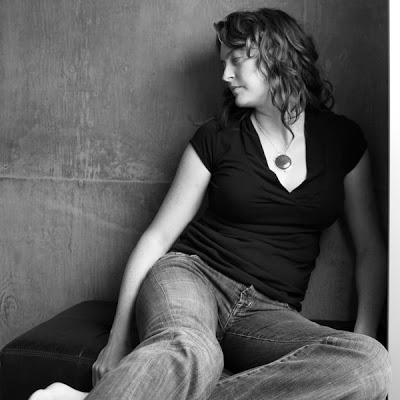 And this is me, modeling the necklace and trying to look casual while I wait for the self timer on my camera to go off. Did it work?

Love it? You can find this piece in my shop.