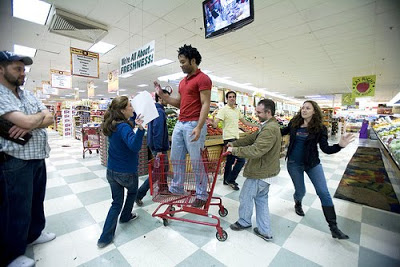 OK, if you need a really good laugh today, you need to read this blog post and watch the video at the bottom. Because, you know, I think everyone needs to watch people burst spontaneously into song in the middle of a random grocery store in Queens.

I laughed so hard I almost spewed tea…

Guess what new blog I'll be following?