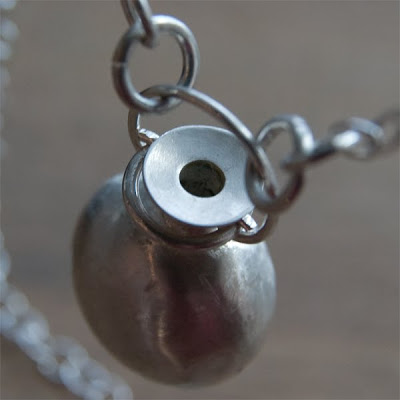 I never was a traditional bride. Come to think of it, I've rarely been a traditional anything, so I suppose that's not much of a surprise. So when I saw that the Etsy Metal challenge for this week was wedding jewelry, I was stumped. Should I go with pearls? Could I make something that mainstream?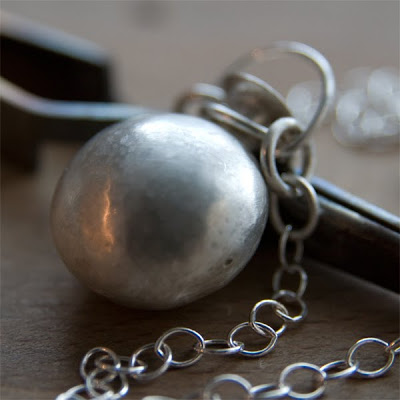 Be true to myself, I decided. Make something that I would would wear, if I was getting married this year. So I did.

For me jewelry is very personal, often quite quirky,

and at its best when it has emotional meaning. A perfect piece of jewelry is beautiful, comfortable, entertaining, and reassuring. I've whiled away many an hour in a boring meeting or class, or in the waiting room of a doctor's office, amusing myself with my jewelry.

So I went back to my roots in ceramic sculpture and crafted this little pot out of hammered sterling silver. And if I was getting married tomorrow, this would be featured front and center.

It's graceful, warm, and comforting to the touch, not to mention a bit unexpected

- it's very, very me. And in the end, that's the whole point, right?