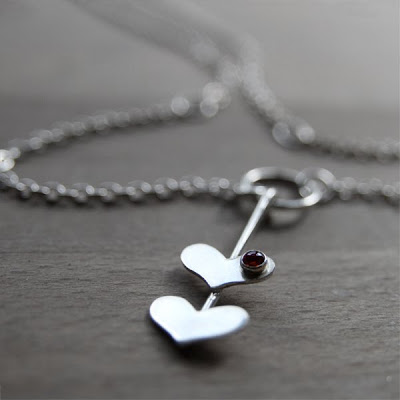 This week's Etsy Metal Project Runway challenge was to create a companion piece to one of our previous challenge pieces.

I tinkered with a series of Modernist designs

, and finally decided on this one - two stylized hearts in sterling silver with a garnet cabochon.

My Two Hearts necklace is

a smaller, more delicate companion piece

to my eye-popping Mod Daisy necklace, which I created several weeks ago for the Create a Character challenge.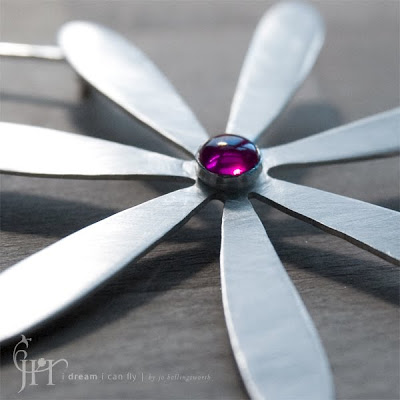 As I was finishing this necklace last night,

I had ee cummings running through my head

:



i carry your heart with me(i carry it in




my heart)i am never without it(anywhere




i go you go,my dear; and whatever is done


by only me is your doing,my darling)

It's always a good day if you have ee cummings running through your head, right?