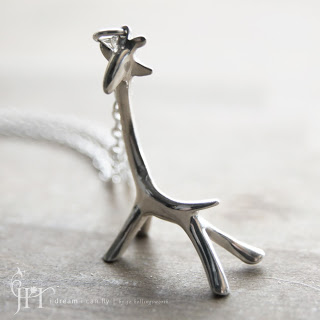 I'm sure I couldn't say why, but

I've wanted a giraffe for ages

. Not a real one - I don't think my loft is big enough for that! Just a little one to keep me company.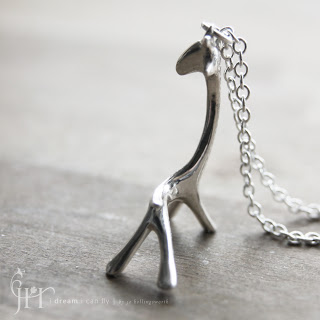 A few months back

I finally sat down and carved a giraffe

, and now I have the first few cast and ready to go out to new homes. I get the feeling this design is going to be popular. The first one sold about ten minutes after I listed it in my shop. Good thing I have several made up!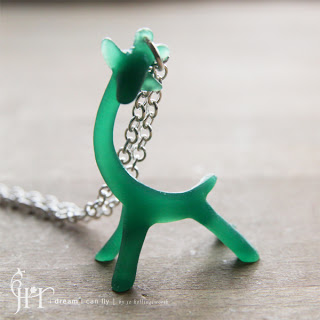 Here's my original carving in wax. I love how his neck curves differently in every photo I take. Every time I turn this little guy to a new angle,

there's a new curve to please the eye

. I love that in a sculpture.

This little guy is 1 1/2" tall x 1" wide x 1/2" deep, cast in solid sterling silver, and dangles from an 18" (40cm) sterling silver chain with a secure lobster claw clasp. Other chain lengths are available upon request.