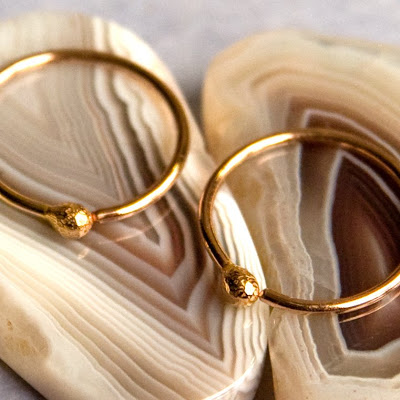 I've been getting a lot of requests for rose gold and white gold recently, so I've decided to offer all three colors of gold in my shop.

All of my solid 14k gold earrings are now available in yellow, rose, and white gold.

Just let me know which color you want when you order!

I got some shots of my Sprouted Mini Curls in rose gold yesterday. I shot these on some agate slabs I picked up at the gem show.

It's nice of the agate to be useful as props

until I get a chance to set it. I'm tempted to leave it as is for a while, because it makes such a great background.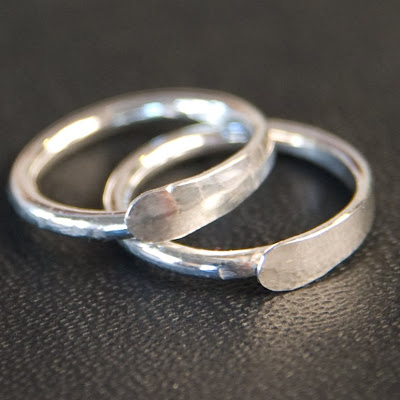 I've also started offering more of my designs in larger gauges. The newest pair up in my shop are my Mini Curls in 14 gauge. Of course,

you can get pretty much anything you want in a wide range of gauges just by asking me

(aren't I nice?), but it's fun to make some up and photograph them. I shot these on black leather, because I wanted them to feel a little industrial and a little edgy. Suddenly I'm feeling all biker chick…