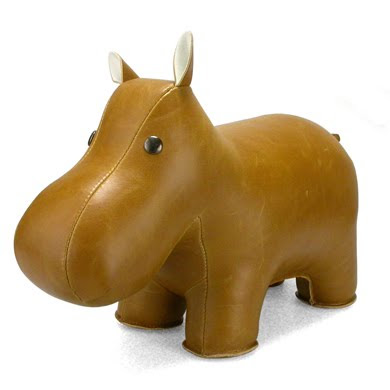 I've been on another mid-century modernist quest this week, trolling around in search of cool minimalist designs.

Apparently I'm either ahead of or behind my time

though, as everything I fall in love with needs to be shipped in from overseas.




I'm absolutely in love with these faux leather animals from Zuny. I suddenly desperately need a hippo…

If you're in the USA, you can find a few of these animals on Amazon. But alas, the hippo is not one of them. If you're in the UK, on the other hand, The Lollipop Shoppe has my fab hippo in stock. Could you get me one? Thanks!