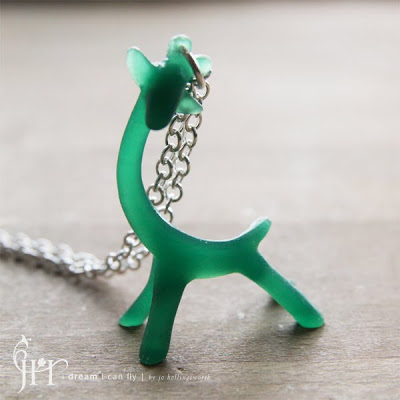 For this week's Etsy Metal Project Runway challenge, I snagged "50's retro & lady-like shapes" and "metallic" (see that silver chain?) from the list of styles and materials. This little guy is my homage to Walter Bosse's fabulous little 1950s brass animals. Isn't he cute?

I'm a big fan of the mid-century modernist aesthetic, though I admit I'm more drawn to the furniture and industrial design than to the fashion.

Think more egg chairs and cool chrome toasters

, less poodle skirts and saddle shoes.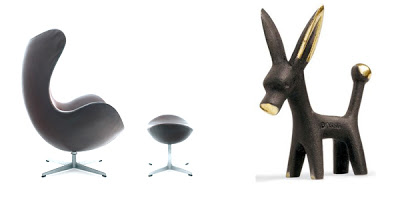 On the left is Arne Jacobsen's classic egg chair. On the right is Walter Bosse's brass donkey. Isn't it fantastic? Bosse claimed his goal was "making as many people as possible happy." I'm in!



Looking for the finished piece? You can read all about it here or find it in my shop here.